Onesie is the most significant source that adds fun and entertainment to your celebrations and festivals. A few years ago, it was a common notion that onesie is an outfit only for children, but now it has proved equally wrong. Onesie is a favorite and comfortable outfit alike for children and adults, and by wearing these adult onesie pajamas, you can regain the enjoyment of your childhood days. Yes, we are again here to present you with a list of the top 7 animal onesies that will equally rock in 2020. These outfits remained on the top menu for the buyers in 2019, and the designers apprehend that this trend will continue in 2020 as well.
Allonesie brings to you a massive collection of bright colors and different model onesies that are a perfect choice for your cosplaying or a Halloween pajama party. So, stop hunting here and there looking for the best collection with a supreme quality because Allonesie has a solution for your problem, and you will be having the best onesies after reading this article.Hopefully, that will help you buy onesie.
1. Stitch onesie
We have a vast range of stitch onesie pajamas and adult kigurumi that are made with 100% polyester fleece, designed to be comfortable and soft on wearing with bright and delicate supreme colors for both men and women. The fabric is thick to give you a flexible outfit but id breathable that makes it wear for hours continuously without any feeling of suffocation and discomfort. Easy to take on or off with a button closure that gives you a smooth movement posture.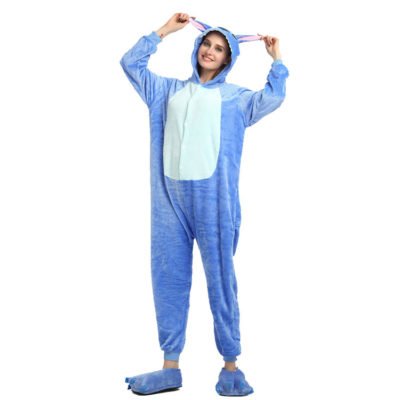 Buy link
Stitch Onesie Adult Kigurumi Character Onesie Costume Pajama
2. Pikachu onesie
One of the top choices of 2020 is our Pikachu onesie with beautiful bright colors and a range of designs. These high quality and top reviewed Pikachu onesie are available with a wide range of choices to meet your comfort. The Pokémon series is a pajama onesie, cute and elegant in look and durable in fabric, and quality is at our top list. Holds the heat very well and is an excellent choice for adding a mad pleasure to your festivities.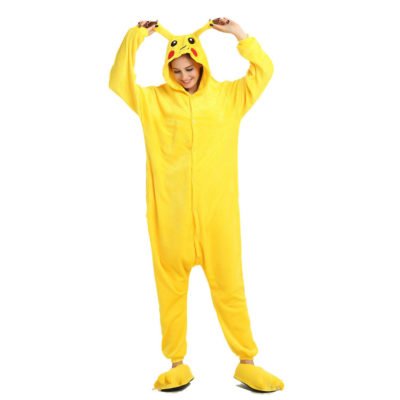 Buy Link
Pikachu Onesie Kigurumi Animal Pajama Women & Men Costumes
3. Cat onesie
Incredibly soft and comfortable, this product is a buyer favorite. Made with double-sided polyester fleece, we tend to give the guarantee of the quality, comfort, and durability of these onesie pajamas that are solely fabricated and designed for adults, both men and women. These onesies are free of fading and knotting and are easy to wash. You can remove it in your laundry with other clothes, and they are ready to use once again. The company provides quality assurance as well, and if you aren't satisfied with the quality of the product, you have an option to return it within 15 days.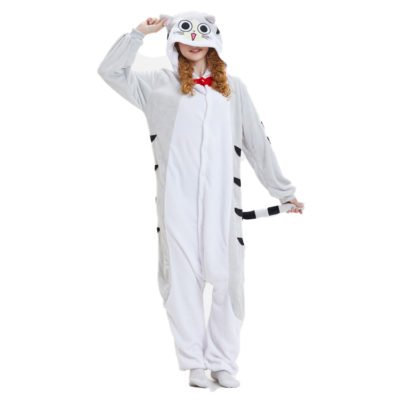 Buy Link
4. Panda onesie
It was inspired by the Chinese giant panda, It's a very rare animal, These dual shaded, comfortable panda onesies are adorable and funny pajamas for adult men and women with bright colors and guarantee of no fading and knotting.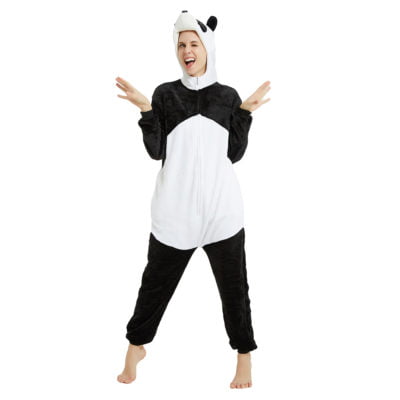 Buy Link
5. Totoro onesie
Want a getup that looks animal and lovable at the same time?? Rush to get our Totoro adult onesies. These onesie pajamas could be your destination if you are looking for something unique and trending in onesie range.It was inspired by the movie 《my neighbor totoro》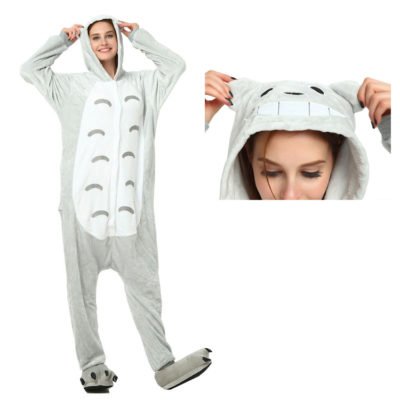 Buy Link
Adult Totoro Onesie Pajamas Cat Kigurumi Costume Pajama
6.Dinosaur onesie
Are you fond of that giant-sized monster that vanished decades before humans? Our dinosaur onesies could meet your prolonged wish. These onesies with premium quality fabric are the best choice for your Halloween parties where you can rock on while putting on this adult onesie. Available for both men and women in the adult category, these onesies are one of our top selling outfits.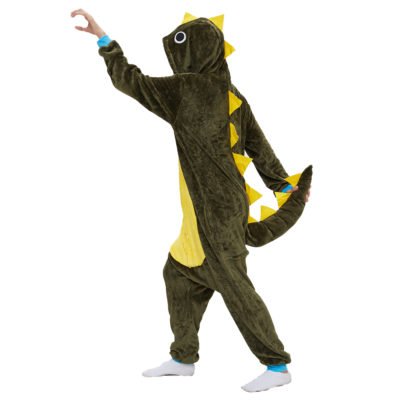 Buy Link
7. Shark onesie
Yes, giving you a wild and cute appearance simultaneously, these are allonesie' shark edition. This animal onesie is a unique version with loads of fun and charm. If you intend to make your Halloween memory of joy and pleasure, don't forget to grab this outfit.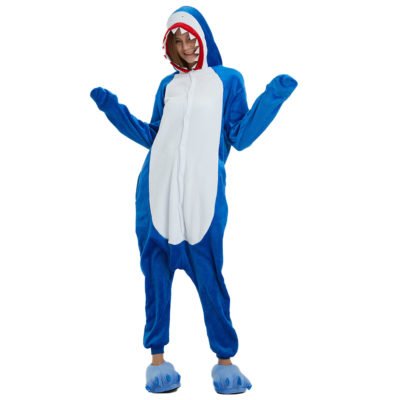 Buy Link
Blue Adult Shark Onesie Oajamas for Women Men Kigurumi Costume Pajama
More Read
5 Care Tips for Your Character Onesies